Roll over image to zoom in
Click to open expanded view
Kerala Ayurveda Punarnavasavam – 450 ml (Pack Of 5)
₹725.00
Diuretic (natural)
Beneficial to kidney health; can reduce swelling and edoema
Made with natural herbs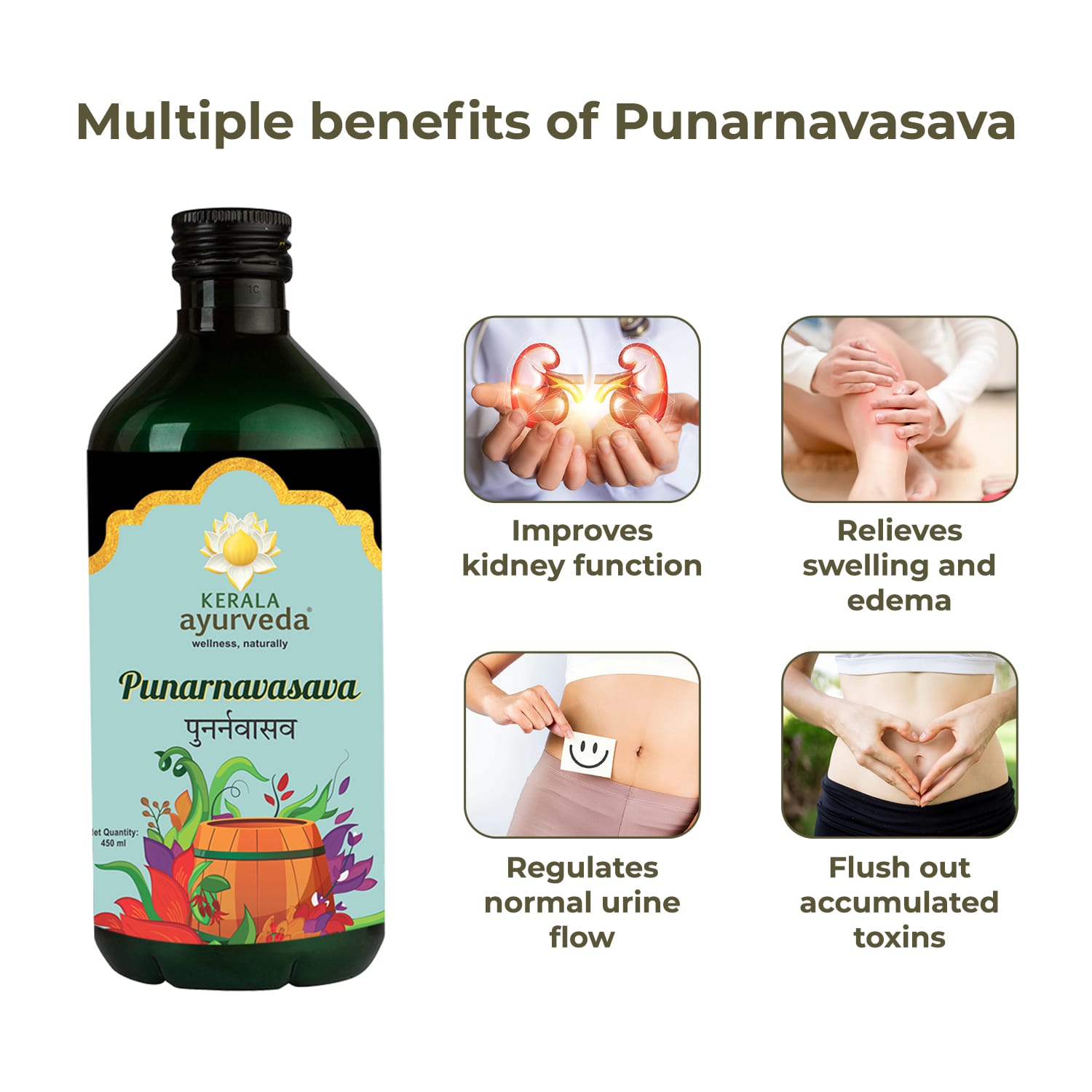 Punarnavasava Syrup is a Kerala Ayurvedic herbal medicine used to promote kidney and urinary tract health. It may also aid in the prevention of urinary tract infections (UTI), fluid retention, and other urogenital infections.
UTI can be excruciatingly painful. It is distinguished by frequent urination urges and the presence of blood in the urine.
Taking this Ayurvedic medicine for urine infection can help you regain control of your health and your life.
Ingredient
Punarnava
Gokshura
Patola
Kantakari
Vasa
Dhataki
Ginger
Long pepper
Maricha
Dosage:
Adults should take 2-3 teaspoons (15-25 mL) twice daily after meals. However, for children, the dosage should be reduced to 1-2 teaspoons (5-15 ml). It should be taken twice daily, after meals, or as directed by your doctor. While it is safe for 2-3 months, long-term use should be discussed with an Ayurvedic practitioner.
The colour and consistency of asava may vary depending on the season, but this has no bearing on its efficacy.
No more offers for this product!
General Inquiries
There are no inquiries yet.